Black Friday is here!  Big sales and a perfect opportunity to snap up some great indie games at a discounted price. Here is a hand picked list of sweet indie games that are rockin' some serious discounts!
Beat Cop -66% off
A retro, pixel art style adventure in New York, inspired by '80s cop shows. You are Jack Kelly and you've been framed for murder. Now as a regular beat cop you have to find out, who did that. Expect thick crime story, a lot of black humour and all the other things you can find on the streets of Brooklyn.
http://store.steampowered.com/app/461950/Beat_Cop/
Hyper Light Drifter -50% off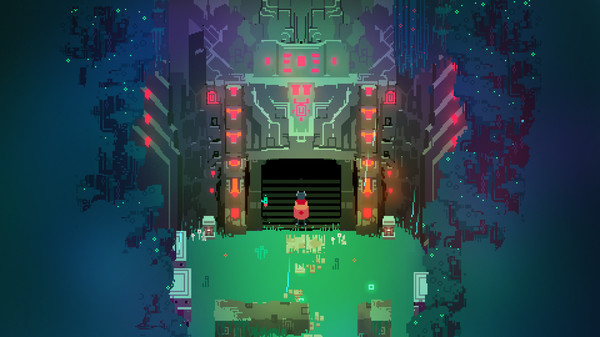 Explore a beautiful, vast and ruined world riddled with dangers and lost technologies.
http://store.steampowered.com/app/257850/Hyper_Light_Drifter/
Crawl -50% off
Crawl is the local multiplayer dungeon crawler where your friends control the monsters! Battle through dungeons and power up your hero – if a friend kills you they take your place and it's their turn to crawl. It's a race to gain enough XP and loot to take on the hulking final boss!
http://store.steampowered.com/app/293780/Crawl/
Streets of Rogue -50% off
Fight, sneak, and hack your way through randomly generated cities. It's like Nuclear Throne meets Deus Ex, mixed with the anarchy of GTA. Rogue-lite meets immersive sim, and goes completely insane.
http://store.steampowered.com/app/512900/Streets_of_Rogue/
The Long Dark  -60% off
The Long Dark is a thoughtful, exploration-survival experience that challenges solo players to think for themselves as they explore an expansive frozen wilderness in the aftermath of a geomagnetic disaster. There are no zombies — only you, the cold, and all the threats Mother Nature can muster.
http://store.steampowered.com/app/305620/The_Long_Dark/
Hollow Knight -34% off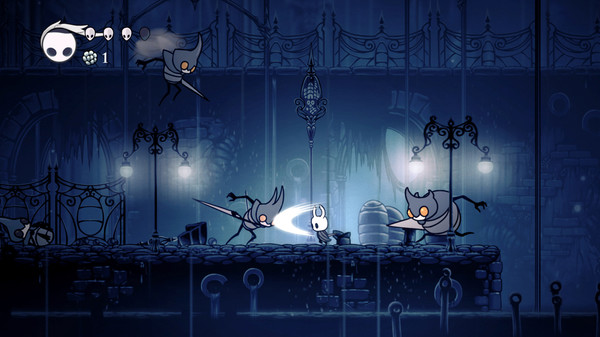 Forge your own path in Hollow Knight! An epic action adventure through a vast ruined kingdom of insects and heroes. Explore twisting caverns, battle tainted creatures and befriend bizarre bugs, all in a classic, hand-drawn 2D style.
http://store.steampowered.com/app/367520/Hollow_Knight/
Shadow Tactics: Blades of the Shogun -50% off

Shadow Tactics is a hardcore tactical stealth game set in Japan around the Edo period. A new Shogun seizes power over Japan and enforces nationwide peace. In his battle against conspiracy and rebellion, he recruits five specialists with extraordinary skills for assassination, sabotage and espionage.
http://store.steampowered.com/app/418240/Shadow_Tactics_Blades_of_the_Shogun/
Enter the Gungeon -50% off
Enter the Gungeon is a bullet hell dungeon crawler following a band of misfits seeking to shoot, loot, dodge roll and table-flip their way to personal absolution by reaching the legendary Gungeon's ultimate treasure: the gun that can kill the past.
http://store.steampowered.com/app/311690/Enter_the_Gungeon/
Tacoma -40% off
Tacoma is a sci-fi narrative adventure from the creators of Gone Home. Set aboard a high-tech space station in the year 2088, explore every detail of how the station's crew lived and worked, finding the clues that add up to a gripping story of trust, fear, and resolve in the face of disaster.
http://store.steampowered.com/app/343860/Tacoma/
Death Road to Canada -40% off
Control a car full of jerks as they explore cities, recruit weird people, rescue dogs, argue with each other, and face gigantic swarms of slow zombies. Randomly generated for a new story and rare events every time you play!
http://store.steampowered.com/app/252610/Death_Road_to_Canada/
Have a game you think should be on this list? drop it in the comments below!