"Absolutely and unapologetically Outrageous! One of the funniest games on the indie scene right now." – Indie Game Buzz Editor
Hello gamers! I'm Tomi Porkka, Co-Director and Sound Designer at Barracuda Disaster, a four-person indie studio based in Espoo, Finland. We've been developing a few projects for a couple of years now, and I'm happy to say that our biggest project to date has finally been released!
Solar Panic: Utter Distress, or SPUD, is a whacky and weird first-person comedy adventure game on PC. SPUD came from the brilliant minds of four longtime friends, who thought to themselves: "Hey! Wouldn't it be fun to make a game filled with jokes and stupidly awesome encounters? It'll be easy and fast!". Well, two years later and with friendships scarred for life, that vision has been realized. And I think the easiest way to explain the results is through this magnificent trailer:
In Solar Panic you follow a fictional true story about Durwood Champney, an ex-secret agent who we describe as James Bond without all the coolness and classiness. The adventure will take you through different emotions ranging from happy to joyful, while uncovering a mystery involving captains, Vikings and turkey battles.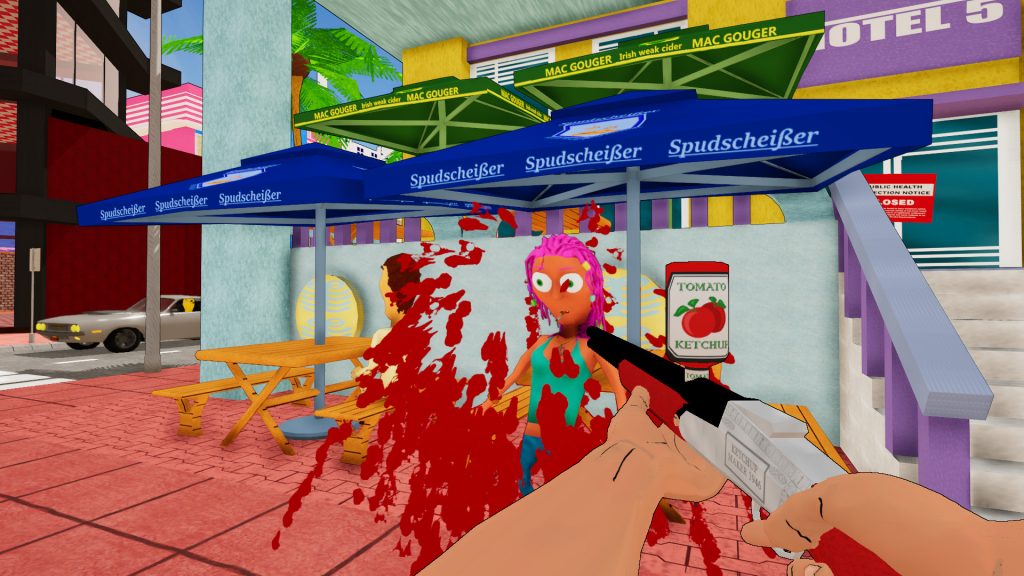 The story gives structure to the players journey through different exotic places which are open for exploration. There are useless gadgets to discover like the Shrimp Gun, excellent for bird feeding, whacky and socially awkward characters to meet and, well, comedy.
As big fans of the likes of Jazzpunk and Stanley Parable, we felt that there was a bit of a shortage of story-driven comedy games on the market. That gave us confidence to develop the game for about two years, and as a developer, hearing the same joke for the 100th time and still shooting snot out of your nose because of a sudden burst of laughter, it really started to feel like other people will enjoy our humor too. So, if your nose needs cleansing, buy Solar Panic!
Solar Panic: Utter Distress is now available on Steam.